Wooden Rings Summer 2018 News
Sizzling wooden rings hot out of The Wood Hut workshop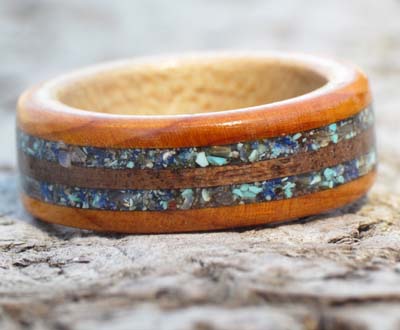 What a fantastic summer it's been here at The Wood Hut workshop. Blue skies, gentle winds and scorching temperatures. We had to re arrange our work schedule as mid afternoon in the work shop was just too hot forI making wooden rings,can understand why, in the Mediterranean countries, everything stops for a siesta.
Working late into the cooler evenings we have been busy handcrafting bespoke commissions and creating new website products.
One of our recent commissions was this Yew, Walnut and maple wooden ring, which had a mixture of gemstones and abalone accents. The dark and light blues of Turquoise and Lapis with a hint of iridescent abalone really made this ring pop.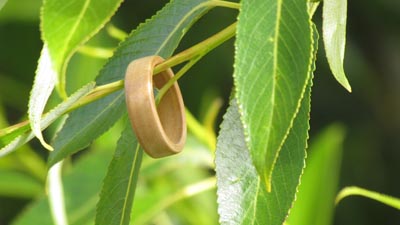 Sometimes it is best just to let the wood do the talking and that is just the case here with this willow ring. We made this ring for a customer's 9th wedding anniversary.
Two very beautiful wooden wedding rings, pictured below, are made from a collection of our finest Scottish trees .The montage of wood is completely unique with each ring handcrafted. Here we used Oak, Yew, Elm, and Ash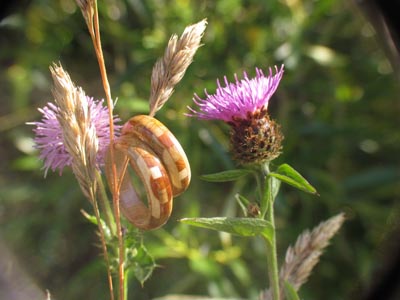 &In this creamy Holly ring we set the customers own sand into the surface of the ring - I am not sure where they collected the sand, however it was as hard as diamonds and took some polishing to bring it level with the wood, well worth the effort though.