New for July
Our new Holly and Shetland Sand wooden ring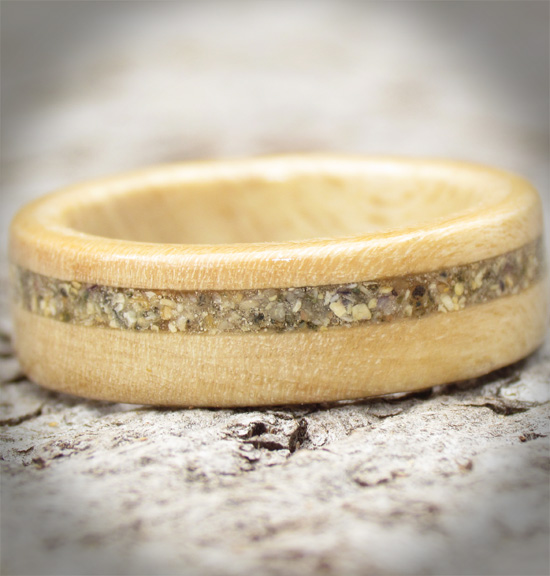 Our sand inlay rings have been one of our most popular wooden rings to date, with customers sourcing their own sand from beaches with special significance and memories.
We have used sand sent to us from all over the world, and on this occasion we have used this stunning, vibrant sand from Shetland - an archaepelago in the North Atlantic.
All of our wooden rings are completely unique and meticulously handcrafted and are a fantastic way to celebrate your special memories.