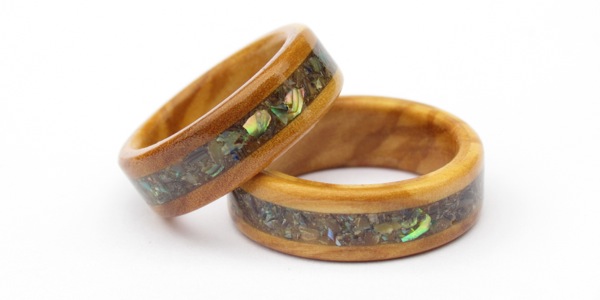 5th Wedding Anniversary Wooden Rings
Exchanging wooden gifts on your 5th wedding anniversary is a lovely way to continue an ancient custom. The tradition can be traced back almost two thousand years to times when a gift of wood hand carved from Oak would mark the passing of 5 years of unity.

In this computerized modern world our handcrafted wooden rings offer a truly unique and beautiful way to celebrate your 5th wedding anniversary and keep this tradition alive.
Each wooden ring is individually handcrafted with love, detail and patience and with the knowledge that they will be treasured not only for a fifth wedding anniversary but for a life-time.
In this category we have listed some of our most beautiful wooden rings, which we feel would make lovely 5th wedding anniversary gifts.