Wooden Ring Boxes & Wedding Ring Bearers
Give your wooden ring a home in one of our lovely natural wooden ring boxes
We have some lovely wooden ring boxes and bearers to choose from to house and present your wooden rings, most of which can be personalised with a short inscription.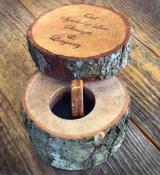 The Oak boxes are all made from locally sourced timber and the Oak branch box in particular is made from windfall branches from an avenue of ancient Oaks which live high on the hillside overlooking the River Tay here in Scotland.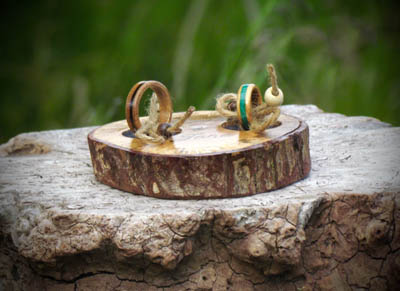 Please contact us regarding the availability of our wedding ring bearers - names and dates can be inscribed onto the top or bottom of the Oak bearer. The rings are attached by hessian string with a few wooden beads attached to add that finishing touch.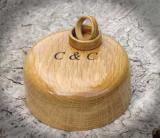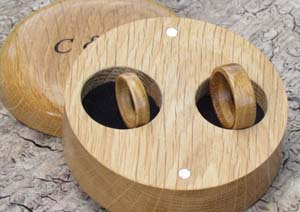 Our wooden wedding ring boxes are hand turned on a lathe which can include one or two holes for the rings. A couple of powerful magnets neatly snap the lid in place on these classy boxes.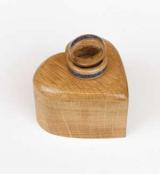 My personal favourite is the heart shaped ring box, I hand carve these from our Scottish Oak, the satisfaction of the beautiful colour and smooth tactile shape is always worth the effort.