Scottish Whisky Cask Ring New for Spring 2017
A lovely new design winging its way around the world,
it seems our Scottish whisky cask ring has really struck a chord with those with Caledonian connections or possibly a fondness for the finer malt.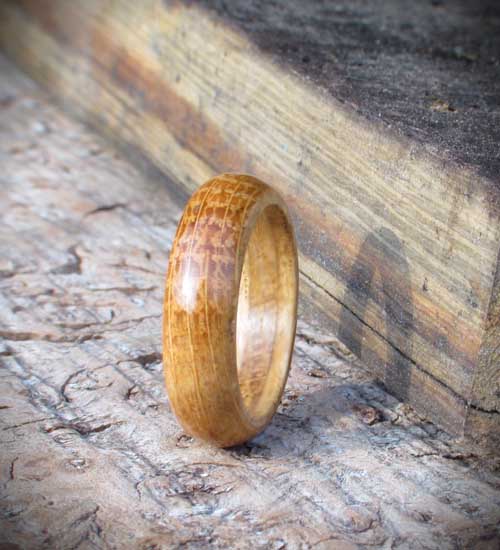 The staves of the cask are the long curved sections of Oak which are held together by the steel
hoops forming the distinctive barrel shape. Infused with decades of maturing whisky, the Oak emits
a wonderful aroma whilst being carved and once the darkened outer layers are removed a
beautiful golden patina is revealed.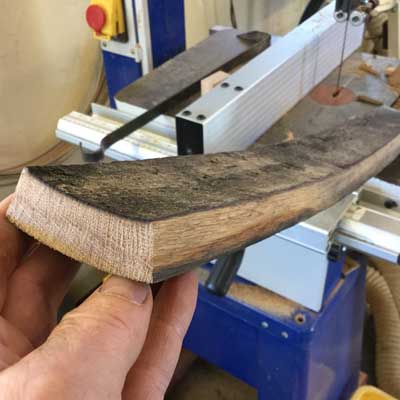 We use a combination of methods to manufacture this ring ensuring the maximum strength is
attained, from a parallel outer section combined with a cross directional internal liner.
We are able to make this ring to up to Z+2 sizes
A lovely way to stay connected to the Old Country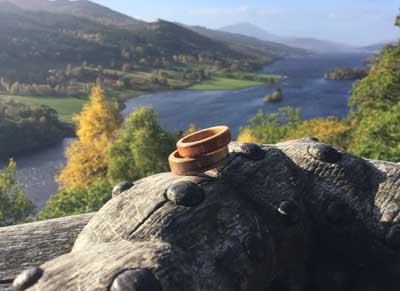 Looking down Loch Tummel at The Queens View