Wooden Jewellery
Wooden Jewellery if you love wood why not wear it
Mans relationship with wooden jewellery can be traced back hundreds of thousands of years in fact some of the earliest known human wood carvings, such as simple wooden beads strung on hemp and wooden earrings, were recently found preserved in a Dartmoor peat bog, demonstrating our early ancestors love for wooden jewellery. There is no doubt that this art form was as developed and popular back then as it is now.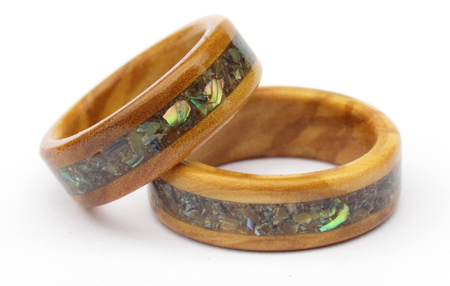 Given half the chance I think we all would gain huge satisfaction in whittling away at a piece of windfall wood and creating something truly unique and then wearing it.
It goes with out saying that here at The Wood Hut we love making wooden jewellery, we try to be both creative and contemporary with our designs, which range from wooden earrings, wooden rings, wooden pendants, bangles and necklaces.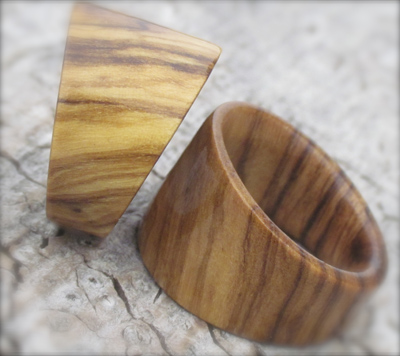 We try to draw inspiration from the wood that is presented to us such as braches from windfall trees, weathered timber, driftwood and of course all the off cuts of wood hiding around the workshop. This is what makes our wooden jewellery totally unique with no two pieces ever being exactly the same.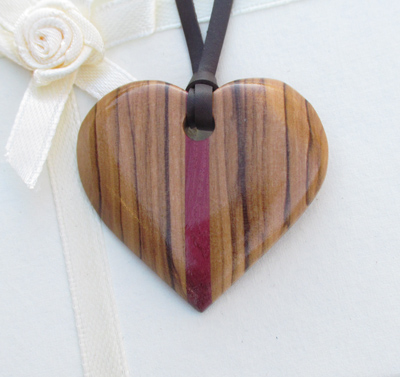 Wooden jewellery ia also perfect for those who may have allergies to metal, or for those who may come into contact with or work with electricity.
If you would like to commission a design, possibly for a 5th wedding anniversary, or order one of our wooden pendants to match one of our wooden rings please do not hesitate to contact us.
Prices for our wooden jewellery start at about £20 for a heart pendant and our popular featured Ebony rings start around £45