Thought Of A Wooden Ring For A Christmas Gift?
for Christmas 2017 we have some charming wooden gifts and wooden rings
With Christmas fast approaching and presented again with that burning question of what to buy your loved ones, The Wood Hut's wooden rings and 'unusual not to be found on the high street' wooden gifts, offer a real organic and beautiful alternative to the world of high tech gadgetry and mass produced products.
Our skillfully handcrafted wooden rings are not only for Christmas but are genuine wooden keepsakes, which with care, will last a life time.
To make your Christmas present even more special we are able to personalise your ring with an inscription - see individual rings for details.
At present we are still working to schedule and able to dispatch your individually handcrafted wooden ring in 3 - 5 working days. Our last dispatch day for UK delivery is 17th December.
The Featured Festive Ring is our Jerusalem Wood Ring which is made from Bethlehem Olivewood. This tree comes from a carefully managed forest in Jerusalem where only certain branches of the tree are pruned, therefore promoting the trees growth. Each wooden ring is individually hand crafted and comes complete with its own presentation box and information/certificate of authentication.
Also featured for Christmas 2017 is our exquisite Commitment ring made from Oak and Walnut, inlaid with Lapis gemstone. One ring in particular we feel will make a charming and organic wooden gift for Christmas is the Laburnum and Holly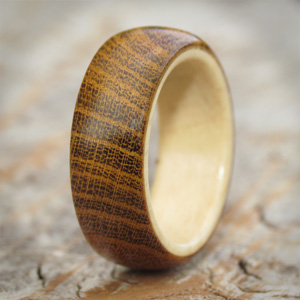 ring which has a real eco friendly provenance being handcrafted from local windfall trees.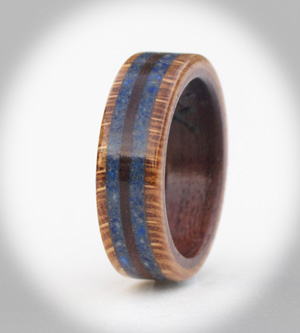 Recenty added to our festive collection is this Oak and Amber ring. With its golden to orange tones lt is certain to bring a warm feel to Christmas 2017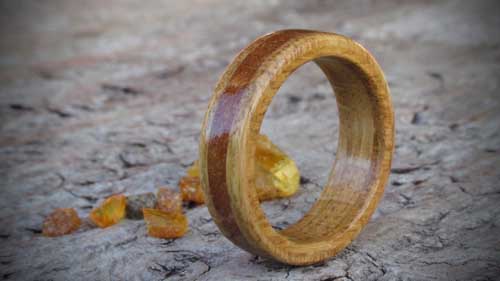 These wooden rings are made to any UK or US size and can have a short personalised inscription burnt onto the inside of the ring. Presented in a lovely little ring box as standard.